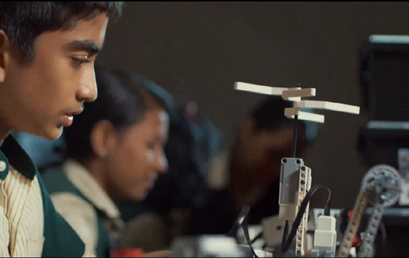 STEM – based learning to instill scientific temperament in young minds. In this world of speed, technology is the tool that will upgrade us to the needs of the present scenario . Adding Robotics to the curriculum with careful integration can make students the builders of a better tomorrow.
Space Museum is to integrate astronomical discoveries into our education system and our national life. It can promote rational thinking and inspire wonder. Interest in astronomy can be tapped not only to increase knowledge and understanding but also to motivate children about space and its implications.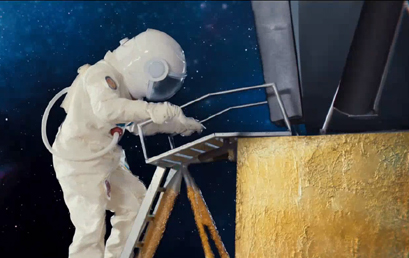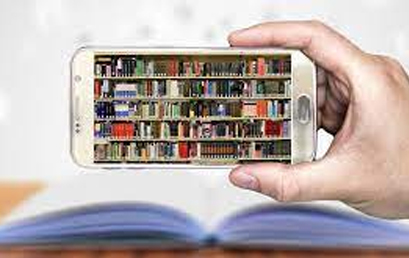 MPS Digital Library promises new societal benefits, especially for e-learning in digital or mobile times, starting with the elimination of the time and space constraints of traditional brick and mortar libraries. It gives access to multiple contents with a potentially infinite number of resources and selections at hand. They can access an enormous amount of knowledge and share content.
Extra-curricular activities like art music, dance, karate yoga etc, go hand in hand with the academic curriculum to bring forth holistic development in every student. Experienced professionals take these classes so that they are able to recognize and mould the natural talents hidden within students.
Extra-Curricular Activities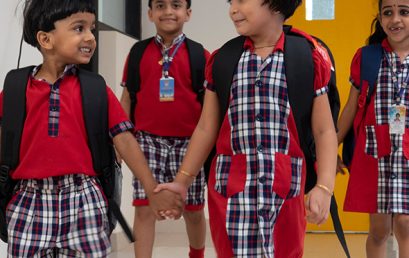 Welcome to our cutting-edge Virtual Reality (VR) Lab at Mukundapuram Public School, where innovation meets education in an immersive and transformative environment. Our newly established VR Lab is designed to revolutionize the way students engage with learning, offering a state-of-the-art facility that seamlessly integrates technology and education. The VR Lab fosters a unique and innovative approach to education, enhancing students' understanding and skills through the power of virtual reality.
Over the years, the school has established a sound reputation as a provider of quality education. The school offers large, well-equipped and separate laboratories for Physics, Chemistry and Biology, complete with equipment and models required to conduct experiments. Each lab is roomy and well-ventilated and can accommodate 40 students at a time. Students conduct experiments under the strict supervision of teachers to learn the practical aspects of science. They are motivated to develop scientific temper in them. Our teachers expose students to a scientific phenomena so that they understand the real life situation practically.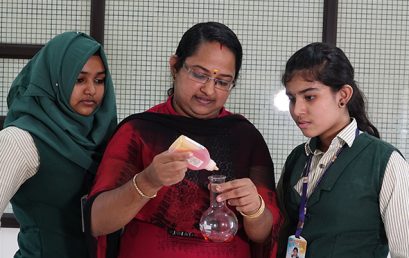 Step and Learn - Wizefloor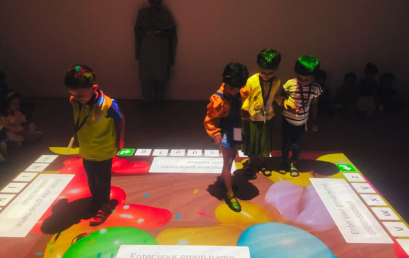 WizeFloor is an award-winning interactive learning floor developed in Denmark. It seamlessly integrates movement, play and learning into an interactive experience on the floor. Both children and adults can effortlessly create new content using our app.
The school offers a highly hygienic and impeccable environment to the students where they are offered a sumptuous meal prepared every day with immense love and care. The vegetables used are picked from our own gardens and thus are completely pure and free of fertilizers. A balanced diet is planned in order to enhance physical and mental growth. Meals are served in the dining hall, which can accommodate 300 students under the supervision of teachers and kitchen staff. Students are also trained to observe table manners and etiquette. The kitchen is modern and care is taken to ensure clean handling of the food at all stages of preparation and distribution. The cooking is taken care of by an experienced catering staff.